Description
[ Fit & Sizing ] :
Slim fit with plenty of stretch for easy movement.
Extra leg length to allow for lift while bending.
See the sizing chart for jean-equivalent sizes.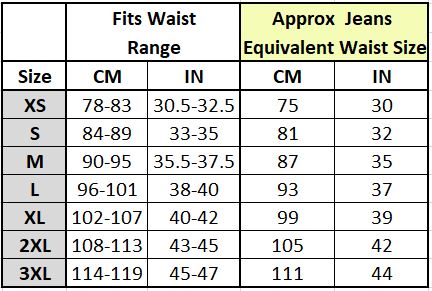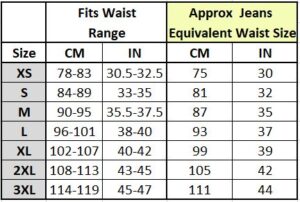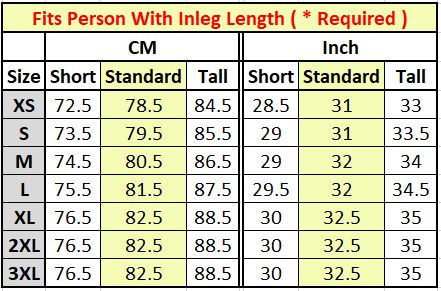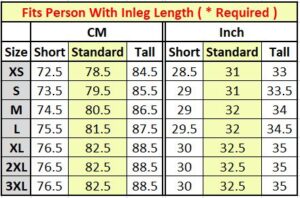 * Short and Tall Leg Length in any sizes can be ordered !
( Call 07-40581873 to order it. )

[ Instructions for male body measurements ] :

** What you need :

Flexible tape measure
Paper and pen
An assistant
It is OK to measure over the top of clothes, e.g. shirt and trousers, providing they are not thick and heavy.
Stand straight and upright with your eyes looking directly ahead.
For all horizontal measurements, ensure the tape measure is parallel with the ground.
STEP 1: Get your assistant to pass the tape measure around you at chest level. Place both of your arms down by your sides. The tape measure should be around the widest part of your chest, over your shoulder blades, and parallel to the ground.
STEP 2: This measurement is the circumference taken around the middle point between the bottom of your ribs and the top of your hips. Breathe out naturally.
STEP 3: This measurement is the circumference taken around the top of the hip bones.
STEP 4: Place your hand on your hip so your arm is slightly bent. Get your assistant to measure from the shoulder bone, over the elbow to the wrist bone above the little finger.
STEP 5: Get your assistant to measure from the prominent bone at the back/base of your neck, straight down your spine to your hip bones.
STEP 6: This measurement is the circumference of the fullest part of the buttocks.
STEP 7: While standing straight and with feet slightly apart, hold the zero end of the tape at your crotch which is the point where your legs meet right at the top. Once again get your assistant to read the tape at a point 2.5cm or 1 inch below the ankle bone.
Record these measurements and compare with the sizing charts to see what size you should be ordering.
————————————————————————————————————————
SKU: TU21DPFWHY
WE MADE THIS:
Redesigned to be even tougher, Gen2 DefenderPROs can handle it all with maximum durability, comfort and flex whether you're climbing, flying a bucket, or working on the ground.
CERTIFICATIONS:
Certified by Bureau Veritas NZ Ltd to the Australian and New Zealand standard, AS/NZS 4453.3:1997 (20 m/s chainspeed).
We get it. Your work day can be all over the place.
A bit of climbing here, a bit of ground clean there and throw in some bucket work – all in one day.
The DefenderPRO Gen2  is designed for you.
* Tough with full flex thanks to the all new ultra tough ripstop Cordura® outer with 4-way stretch.
* Light at just over 1kg.
* Featuring Clogger's large cross flow vents for maximum airflow and extreme breathability to keep you cool. 
* The DefenderPRO is arguably our toughest trouser ever.
* The Gen2 DefenderPROs include all design techniques and fit that has made Clogger so popular.
Chainsaw protection
Uses Clogger's exclusive Arrestex HP chainsaw fabric which is light and breathable with 6 layers of advanced technical chainsaw protection.
Arrestex HP includes ultra strong UHMWPE cut resistant fibers cross woven to improve multi-directional strike performance.
Waist to ankle coverage with extra coverage on the left side to allow for movement if a chainsaw strikes.
Outer construction and design
Outer fabric is tough and breathable Cordura® ripstop outer.
4-way stretch fabric for greater freedom of movement with FlexZone in the seat seam for extra give.
PFC free DWR outer to repel water and oil.
Elasticized waist for a snug fit and extra comfort.
Lock stitched seams and reinforced stress points.
Options
Protection: Front.
Fit: Men's or Women's.
Size: XS – 3XL.
Leg Length: Short, Standard, Tall.