Palm Removal, Tidying & De-Seeding
Keep your private little hideaway looking like a perfect tropical oasis!
The average, mature coconut palm fruits twice a year. Imagine the damage created by one of these 600g beauties falling straight through your roof or landing on the head of a loved one. Any coconuts the size of a tennis ball or smaller should be de-nutted twice a year.
Palm trees are one of the most iconic sights in Tropical Far North Queensland, however to co-exist, you need to provide them with regular maintenance by de-nutting them twice a year. De-nutting is relatively simple but can be dangerous if not done correctly by somebody with experience. The process involves maintaining the palms, removing the seed pods and flowers, frond removal, and then all the remaining decaying branches, encouraging fresh growth while ensuring the complete safety of humans, pets, and infrastructure.
Our qualified team at Tree Arrangements has considerable experience with coconut palms over 10m high, perfecting time-saving techniques to get the job done on time and on budget, every time. We also use the best possible tools for the job and the entire team is highly skilled using Silky Handsaws and Pole Saws to ensure the job is completed at the highest of standards. 
When the job is finished, you have the option of keeping the mulch at no extra cost, or we can take it with us for free, ensuring that you are left with a de-nutted palm tree and zero clean-up. Win-win! 
 The team at Tree Arrangements also provides palm fronds to traditional Indigenous ceremonies across the Cairns and Far North community. We are proud to be able to assist and be a part of this sacred process.
* Tree health assessment and health plan available upon request. *
Call Allan or Talitha, the team from NQ Trees with over 20 years experience working with tropical trees and palms, to help solve all of your palm problems!
Maybe You Need A Palm Removal Expert
Call Alan or Talitha from NQtrees. They have everything to solve your problem, from twenty years experience working with trees and palms in North Queensland to having their own tree and palm nursery. Work with them to solve the problem of your telegraph pole Cocos Palm or palms and what to replace it with.
Accredited Arborists
Trained & competent workforce
Well maintained equipment
Safety First Culture
Complete Insurance for you and your property
No obligation Quote
At NQtrees, a division of Tree Arrangements, a level 5 authorised arborist is on staff, fully qualified to assess and report on the health and safety of your trees.
Tree and Palm Nursery and full time Nursery Manager on staff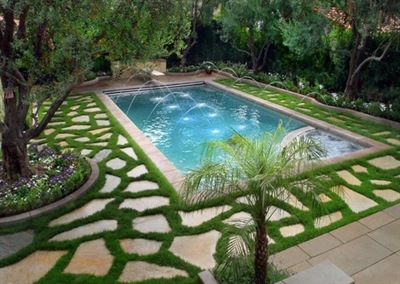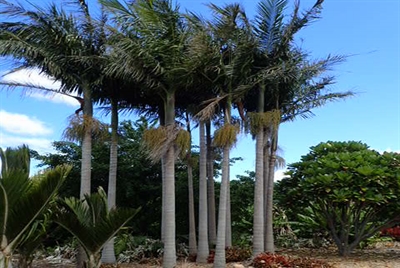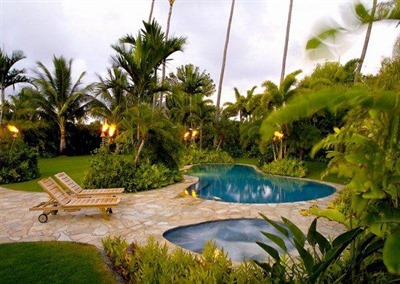 Palm Tidying & Maintenance
Doesn't it make a difference when you see palms that are looked after. There are no dead fronds, the seed pods have been removed before they have flowered and spread their seeds all over the paving and into the pool. Is that what blew up the pool filter?
Wouldn't it be a blessing if you knew that a qualified competent contractor was going to visit on a regular basis and do all the palm tidying necessary to keep your palms looking picture perfect.  The trained, qualified staff know how and what to prune, and are efficient and fast, ensuring that your property is left in pristine condition.
Get some advice
Although in Australia most palms are friendly, there are quite a few palms worldwide that you wouldn't want in your backyard. Even the Cocos Palm and the Formosa Palm, that you can pay a small fortune for, are black widows in disguise.
Have a look at this article on Dave's Garden website about dangerous palms.
"Last, but not least is the possible danger of seeing a palm so beautiful one simply drops dead in amazement…"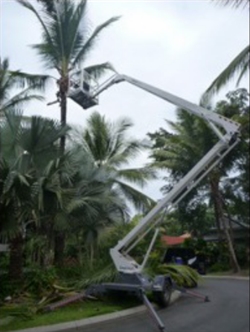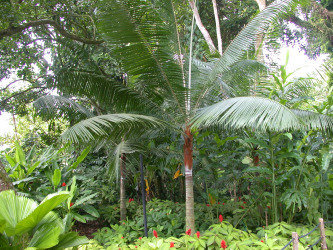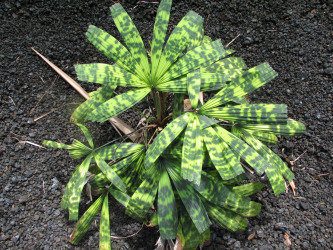 Message Us
Get In touch below. Ask Any Question or Request a Free Quote
Office Location
3-5 Johnston St. Stratford, QLD 
Open Hours
M-F: 6am – 5:30pm, S-S, 6am – 5:30pm