De-nutting Coconuts
Did you know that the average mature coconut palm produces eighty coconuts a year?
Imagine one of these beauties bouncing off your noggin. Certainly wouldn't make your day. Although coconuts are definitely an icon of Far North Queensland, the only way we can live with them is to maintain them and by de-nutting them twice a year. 
Tree Arrangements have considerable expertise with coconut palms and have perfected time saving techniques for the de-nutting of these FNQ icons. Take advantage of our time invested so that we can quote you with confidence knowing we can get the job done, on time and on budget.
We ensure your satisfaction by tidying the palm at the same time and removing all of the debris and organic matter from site.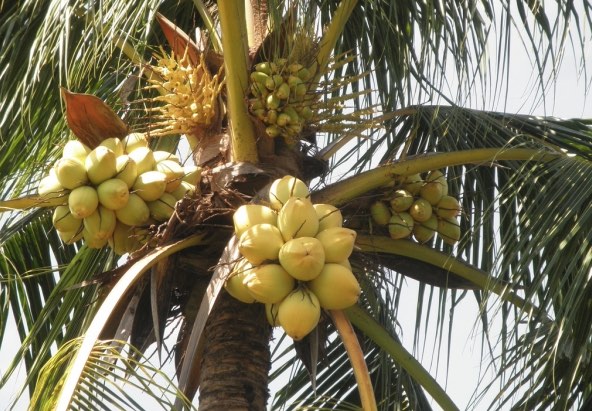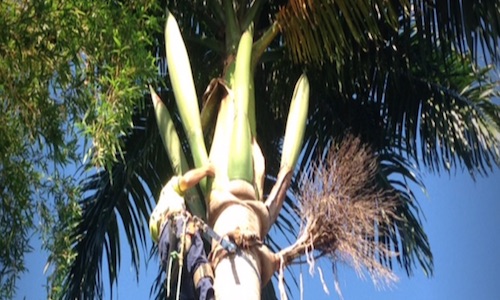 Palm Makeover, De-seeding or Removal
Palms certainly enhance the tropical environment. And provide a landscaping dream around the home. But in most cases they do require maintenance. Especially when they go to seed and encourage the bats and flying foxes to visit for their feast and leave deposits all over the car.
Maintaining the palms, removing the seed pods, removing the old dead branch/leaves is a task undertaken with relish. We can do it from the ground, without climbing, for palms up to ten metres. Our staff are very skilled using Silky handsaws and Pole Saws.
While pruning your palms we also assess their health and if requested will give you an assessment and plan for maintaining and improving the look health of your palms.
Emergency Response 24/7/365
Yes we have the staff to provide emergency response 24 hours a day, 7 days a week for 365 days of the year. We will even be there on February 29th if you need us.
If you contract Tree Arrangements for Emergency response services, you will be provided with the personal mobile numbers of the company owners as well as the normal emergency response numbers for the company.  We are serious about emergencies and looking after our clients if the unfortunate should occur.
Call Alan or Talitha to discuss your Emergency response requirements and formulate a plan to suit. Call right now on 0403 551 169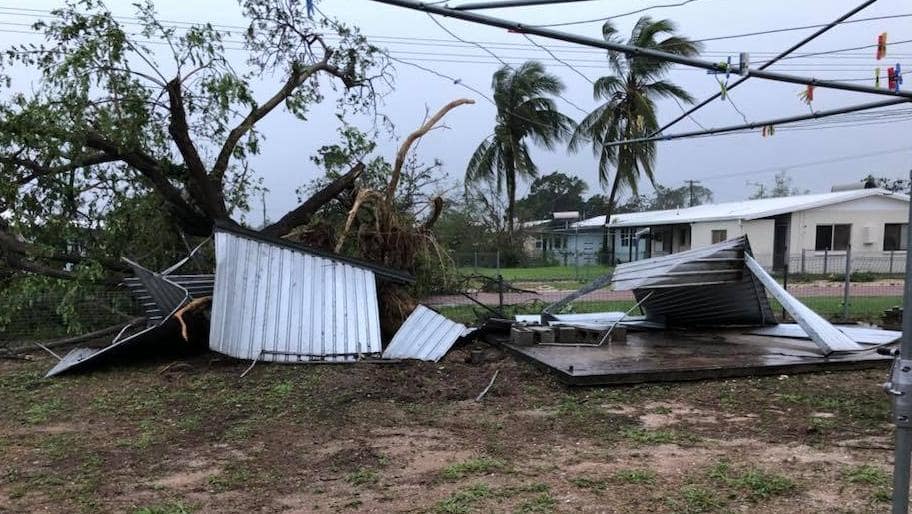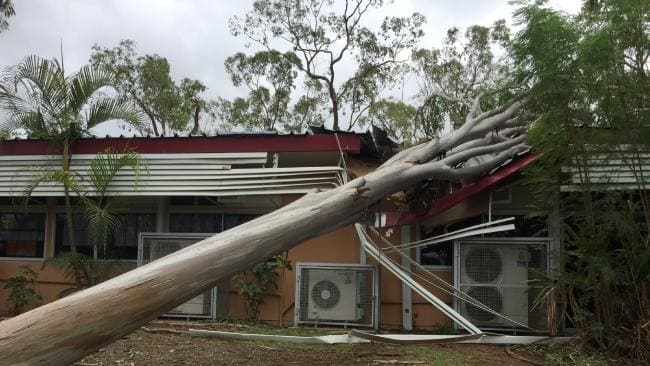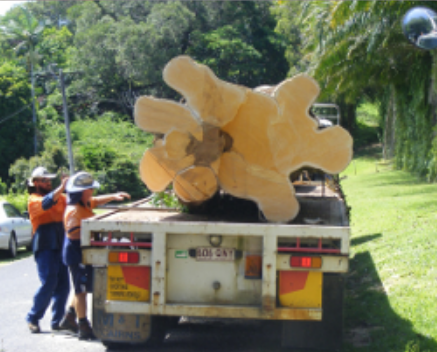 Tree Shaping, Pruning, Transplanting and Removal
Trees are the staple of our business, and we love them. In order to provide first class service to our clients and our trees we have invested many years increasing our knowledge regarding the health and maintenance of the trees in FNQ. From the Daintree to your backyard, the knowledge we have gathered will help you make the right decision whether to retain, renovate, transplant or remove that tree.
Obviously we are going to look toward maintaining the tree, as trees ensure not only the planet's survival, but our business survival. We are practical enough to know when the time comes for removal or transplant.
The beauty of a tree is that it can be repurposed. We can in many cases find a new use for the timber and hopefully defray some of the costs of the tree's removal.
…Stump Grinding
The easiest and best way to stop a stump from reshooting is to take it down to below natural ground level. Using a stump grinding machine is the most efficient way of completing the task. Nqtrees owns and operates stump grinding machines of various sizes. This allows access through gateways and won't crack up paths. The smaller machine may take a little longer, but it is still capable of completing the task in a professional manner.
On every grinding job, we ensure that portable screens are placed around the job to prevent possible flying objects sailing over the neighbours fence and decapitating the clothesline. As a bonus the sawdust from the stump grinding composts really well either in the compost pile or directly where is lands.
Stump Removal
Some house and land owners prefer to have the stumps removed completely. Where access is available an excavator is usually most suitable for this task.
Before starting we ensure that we dial before we dig. Upsetting the local telephone or water and sewerage supply is not the best experience to endure.
Not all stumps need to be removed though. Have a look at what some artisans can do with chainsaws. This photo was taken at Legerwood in North Eastern Tasmania. The story behind these carvings is quite moving.
Legerwood Memorial Carvings
An avenue of carvings, situated in parkland in Legerwood's Main Street, invites contemplation of the poignant stories of local soldiers, whose likenesses form a lasting tribute…..  read more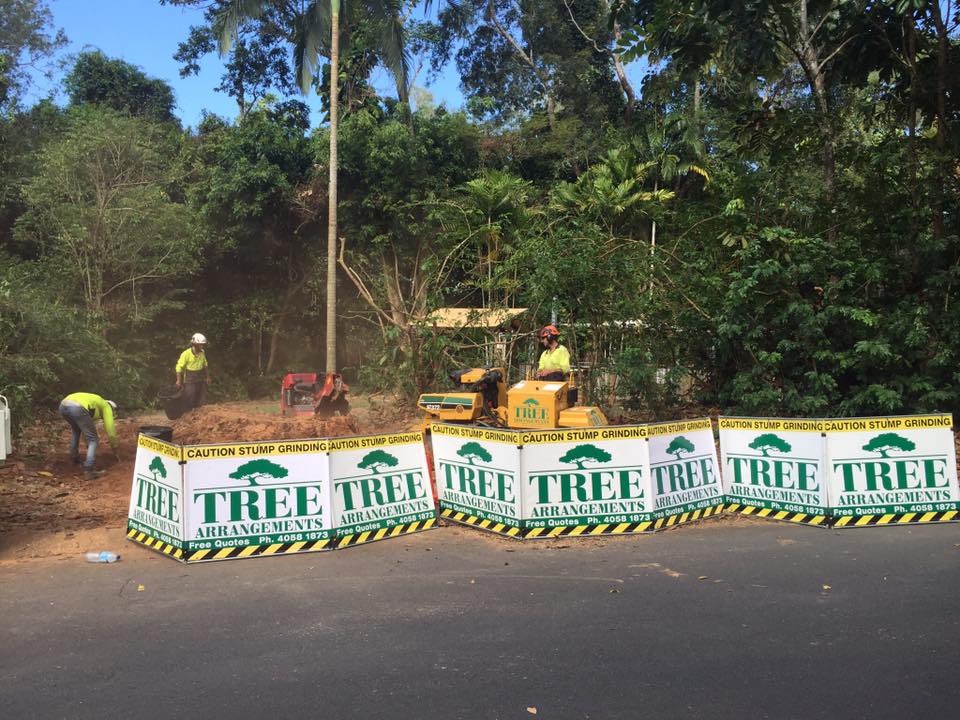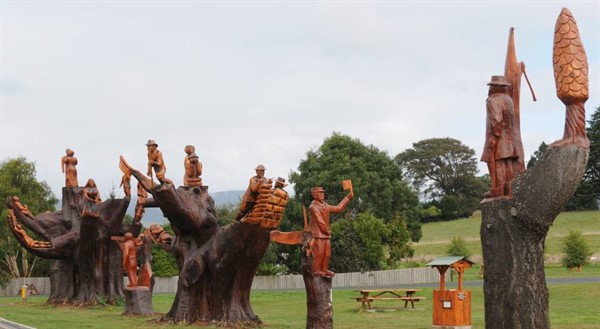 Not All Stumps Need to be Removed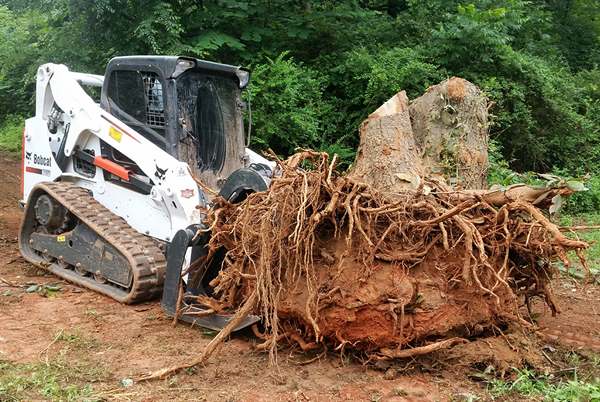 Skidsteer Taking the Stump to the Truck
Land Clearing
NQtrees, a division of Tree Arrangements P/L has all the equipment and expertise to undertake land clearing for subdivisions, large and small acreage through to residential blocks.
All of our equipment is first class, insured and our operators are skilled experts with all equipment used on sites.
For fast, efficient land clearing and reliable communication contact Alan on his Mobile:  0408 581 873